Signify is an ethical data science company.
All our products and services are designed to exceed the highest legal standards for governance, security and protection of privacy, and whenever we take on a project we give due consideration to why we are doing something, and who the work may end up affecting. Our governance structure allows every member of the team to contribute to our ethical framework and devolves power to the teams to make ethical judgements.
Creating an integrated ethical framework has been and continues to be one of the hardest parts of Signify's work - but having a shared set of values has enabled our teams to work incredibly fast on innovation and client projects. Our core ethical systems have also become one of our biggest selling points.
Ethical research projects
Signify are specialists in safe, ethical research at scale, using machine learning to analyse social and news media and find the issues that really matter. Build audiences and dashboards around the subjects that matter to your audience - or use machine learning systems to burst your filter bubbles by sourcing and analysing responses from the wider population.
We co-create an ethical framework for data handling and research, with your staff.
• Corporate standards and security
• Public needs and benefits
• Your purpose and your work
• Prototypes for internal and external data use
Ethical design will ensure your work with data is not only worthwhile but also beneficial.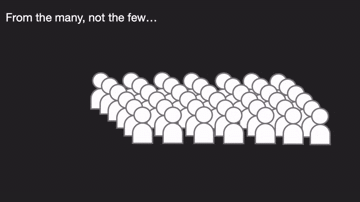 Click here to read blogs our team on the subject of data ethics and explore some of the principles we are working towards. There are no right answers or iron rules in ethics - our processes are all about building common understanding and establishing healthy power dynamics. The goal is to create and maintain shared values so that we can work and with confident in a field that raises ethical questions on a daily basis.